Kick Start Youth Leagues

The New JD Fives - Kick Start Youth Leagues kicked off on Friday the 27th of November at 6:00pm with a Free tournament at the Veracity Ground, Merry Oak.
A great turnout of 6 local youth sides battled it out in a competitive and friendly tournament. Clueless were the winners in the end after winning all 5 of their matches.
All the teams enjoyed the event and are looking forward to the launch of weekly leagues in January 2010, there will be space for a few more teams so if your aged 13-16 get in touch to see how you can join the official leagues or take part in the Kick Start football coaching programme.

JD Fives is proud to be supporting the Kick Start Youth Leagues initiative by helping to manage the weekly leagues for 13-16yr olds.
To view the weekly results, fixtures, league tables and golden boot table please visit the score centre and select - Kick Start Youth Leagues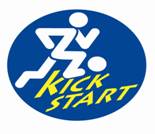 Kick Start is a three year project that has been funded by Football Foundation and supported by Itchen College and Southampton City Council.

Kick Start is responding to local consultation's that have been identified for more need of activities for young people within the Weston, Woolston, Merry Oak and Sholing area of Southampton.


Kick Start is encouraging adult and youth volunteering, improving the standards of football coaching and the number of clubs reaching FA Charter standards. Working in partnership with service providers in the area, Kick Start is successfully running free coaching Football sessions as well as Football courses for young people. Football sessions have been set up to help reduce and tackle anti-social behaviour, criminal damage and vandalism.


Working in partnership with JD Fives and the Veracity Recreation Ground Trust, Kick Start is pleased to offer young people aged between 13 to 16 years olds this great opportunity to participate within a NEW Friday night Football League, taking place every Friday at the Veracity Ground Multi Use Games Area (MUGA), within the Merry Oak and Sholing area of Southampton.


For further information on how to enter a team within the JD Fives, Kick Start League, or attending Kick Start football sessions, or volunteering for the Project then please contact:
Ian Butcher
Community Football Development Officer
Kick Start Project
Itchen College,
Middle Road,
Bitterne,
Southampton,
SO19 7TB
Mobile: 07985 288842
Email: ibutcher@itchen.ac.uk

The Veracity ground is a sporting site for a number of activities; these are managed by Southampton City Council and a voluntary group who are known as 'The Veracity Trust'. The Trust is responsible for the maintenance and booking of the Skate Park and Multi Use Games area (MUGA). They deal with numerous companies, clubs and charities and are always looking for new ways when it comes to supporting the local area.
Working alongside recognised companies such as JD Fives will help promote the area and ultimately get youths outside playing football!